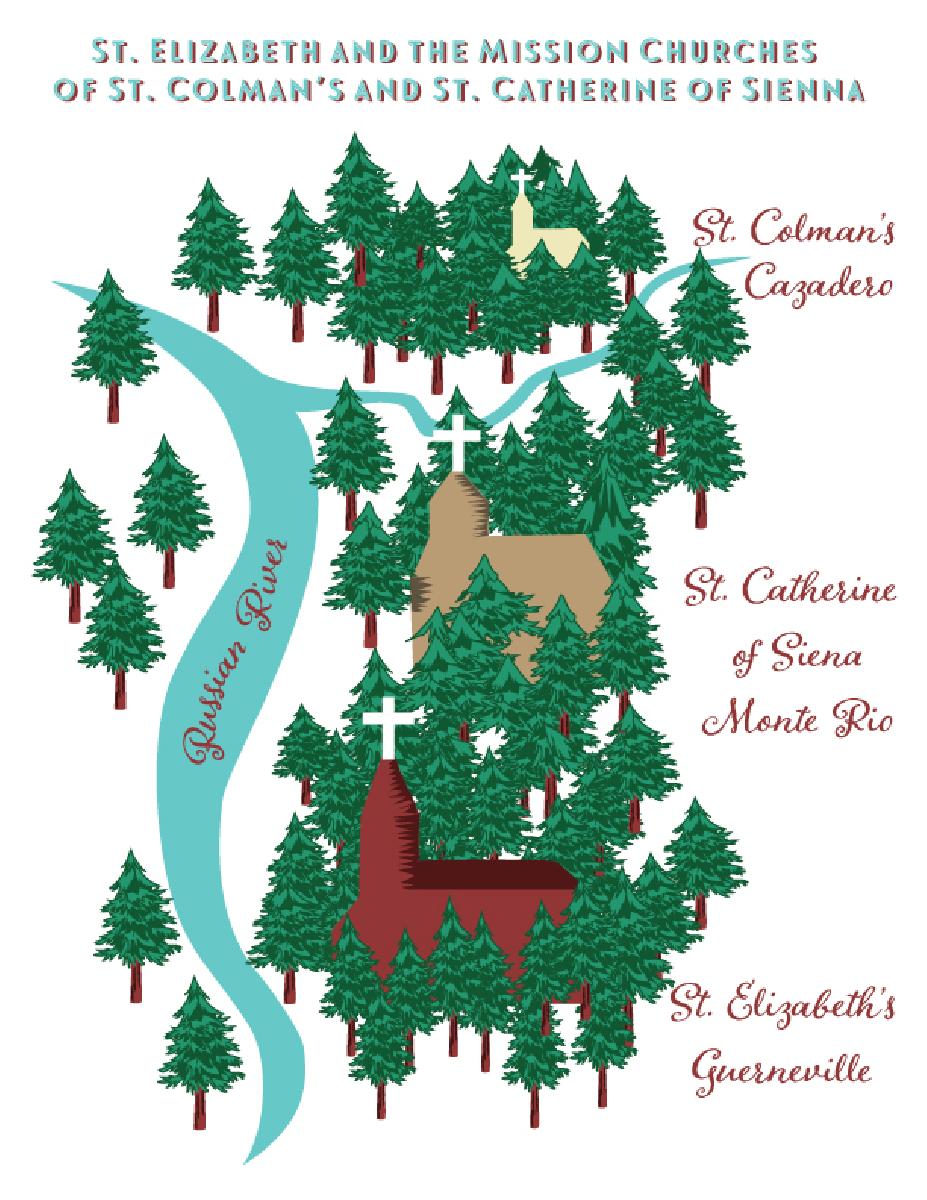 St. Elizabeth Catholic Church, Guerneville
At this time the mass schedule is:
St. Catherine of Siena 4:00 PM Saturday (live streamed on www.faceook.com/stelizabethguerneville.)
St. Elizabeth Sunday Mass: 11:00

St. Colman Sunday Mass 12:30

Welcome to St. Elizabeth Catholic Church and the Mission Churches of St. Catherine of Siena and St. Colman.
February 8, 2021 The Supreme Court has just issued a temporary injunction allowing our churches to have indoor services. Times and locations of the masses are still subject to change, according to the fluctuating rates of infection in our region. Please check the website weekly for times and locations of masses.
We require registration for these masses which can be done at the door. During summer we ask for online reservations as we have larger attendance, but in winter that is not necessary. The purpose of the registration is to be able to reach you in the case of a COVID-19 outbreak. The names and contact information will be shared with the appropriate health agencies. 

Thank you for your cooperation.
Copyright &copy 2021 ChurchTrac Software, Inc.